This is an old revision of the document!
---
Jenzabar
Log In QuickMate Version Double click on the Cars QuickMate icon on desktop Double click on the SSH Secure Shell Client icon on desktop Choose QuickConnect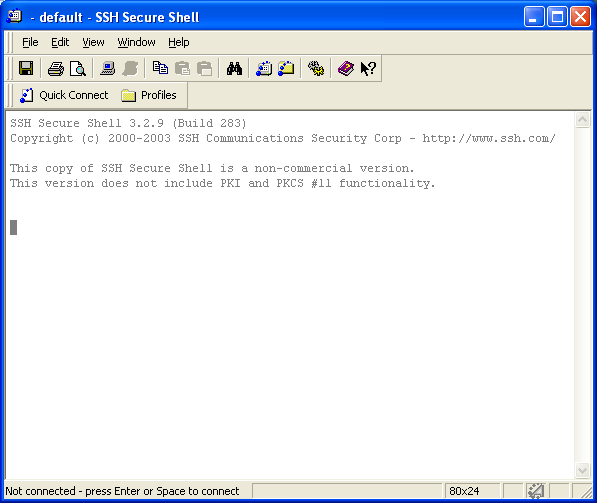 Enter the following information with your correct username, choose connect and enter your password

Choose OK at the enter your authentication response prompt Now choose option 1 to connect to the production database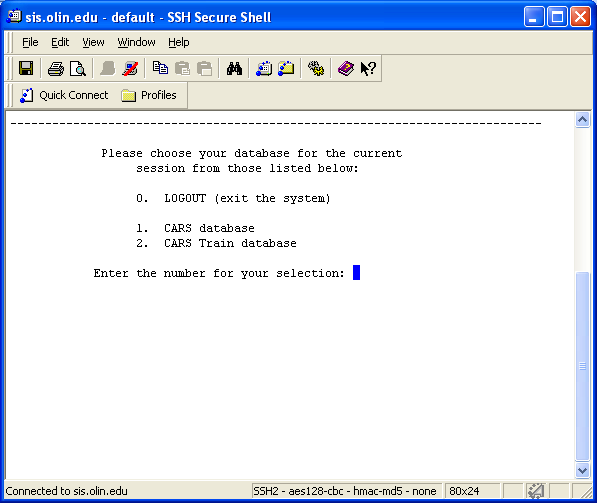 Setting Up Profile
Log onto Jenzabar with your username and password, using the quick connect option, Once you have accessed the first screen, choose Profiles from the menu tool bar and select Add Profile. This will bring up a box asking you to name your profile. Choose a name and click on Add to Profile. This will save all your log on information.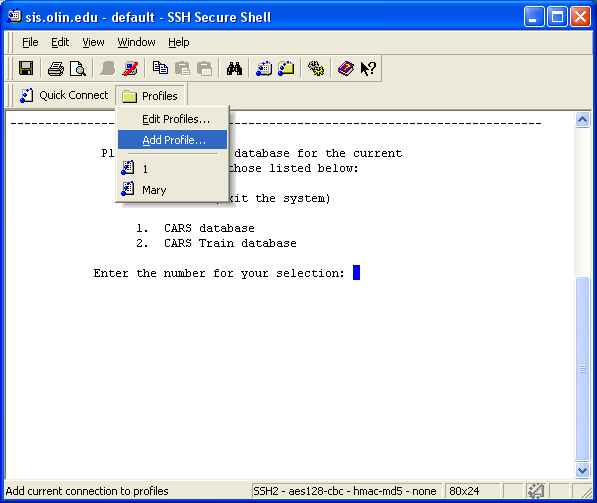 The next time you log on to Jenzabar, instead of choosing Quick Connect, choose the Profile button and select your profile name. The system will now prompt you for only your password to get connected.
Password Change
Log onto Jenzabar and choose Utility Menu from the first screen.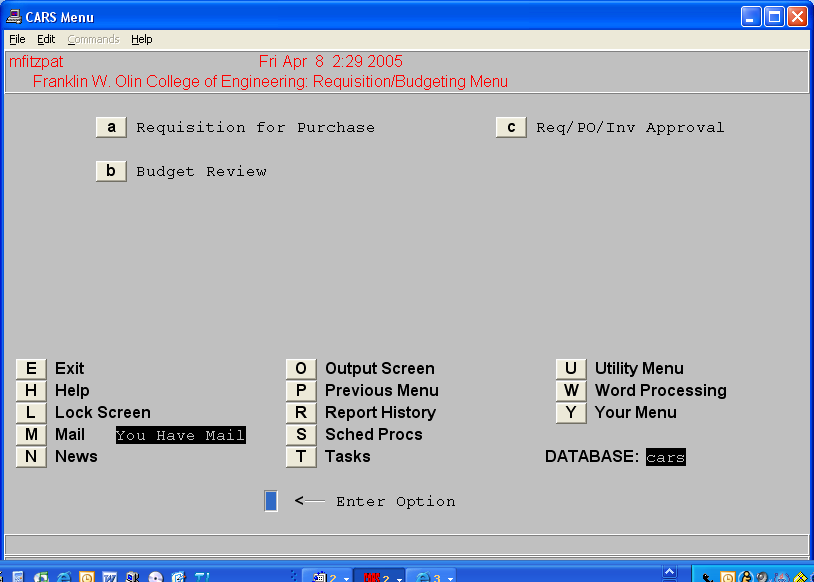 At the next screen choose Login
At the next screen choose Change Password
At the next screen choose from the top left of screen
You will now have a screen that populates your username and asks for you old password.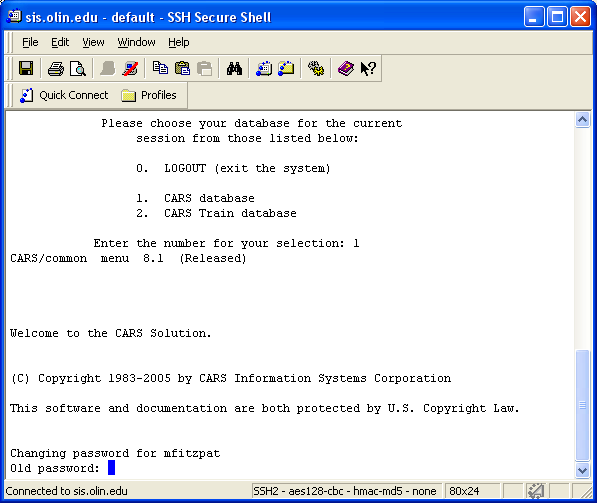 Type your old password and hit the enter key. • You will not see the information on the screen as you type your old and new passwords. • Type new password and hit your enter key • Type new password again and hit your enter key o Password requirement: at least 6 characters and must contain at least two letters and at least one number or special character • You will receive the message passwd successfully changed
Changing the Look of Your Screen
To change fonts and other settings in your Jenzabar application: Click on the small computer next to the Cars Menu at the top left of your screen. Move your mouse down to settings to open up the list of options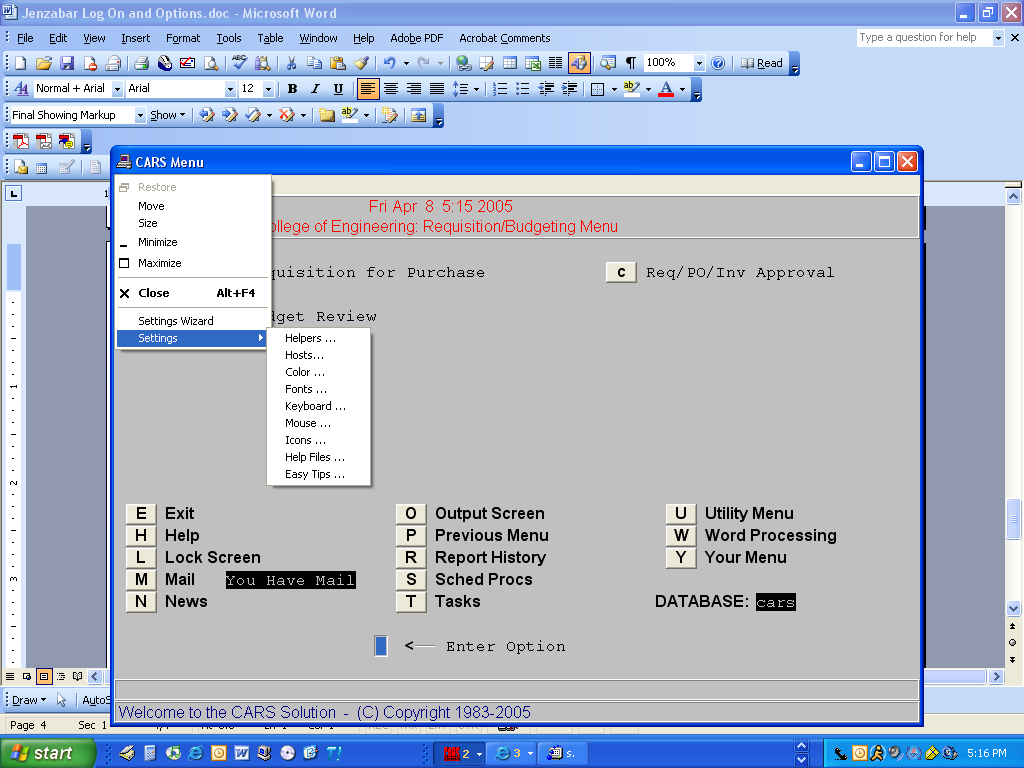 Fonts will adjust the size of the characters on your screen Color gives you the option of customizing the color of you background as will as the characters. For Jenzabar printing options, please see the IT Web Site